Jeff's Story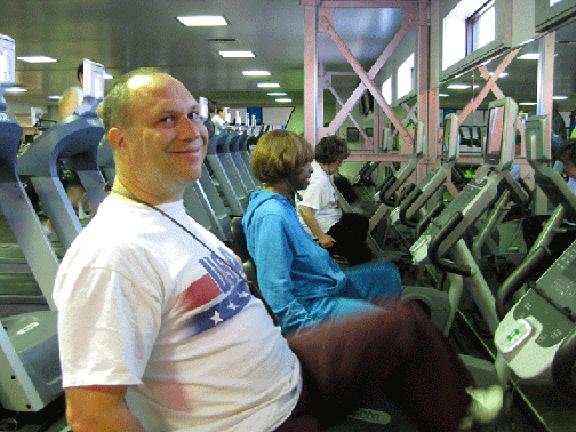 Before the H.E.A.L. Project, I was not physically healthy. I did not know much about healthy eating or proper exercise. I joined a H.E.A.L. team to work on my physical and mental health and to make friends. I liked working out at Genesis Health Clubs and learning about portion control. I now feel more outgoing and there are not as many racing thoughts in my head; I can think more clearly. I even help the Breakthrough wellness staff to give presentations on the H.E.A.L. Project around the Wichita community so that other people will know how great of an opportunity it is. Thank you for opening doors for me in my goal of better health!
Ruth's Story
Before the H.E.A.L. Project, my excess weight was causing high blood pressure and I had little to no exercise. Since being on the H.E.A.L. team, many people have noticed my weight loss. Just the other day, my pastor noticed that I had slimmed down. My diet has improved and I learned to watch portion sizes and high-calorie foods. My high cholesterol has also improved, and I have had good feedback from my doctor. There is a possibility that I will get to go off some of the medication I am currently on, if I continue to get healthier. I continue to exercise; my favorite exercise is walking outdoors.
Jonathan's Story
Before the H.E.A.L. Project I had let myself go. I was smoking, getting older, and in desperate need to apply myself. I needed to update my health. With H.E.A.L., I learned how to cook and what foods to buy. H.E.A.L. heightened my life experience. The healthier I was eating, the better I felt. It was also fun to go through the classes and to watch other people evolve in their health. I started exercising more, walking on the treadmill, in the community and doing pushups. When I was last measured, I lost 1.5 inches around my stomach. H.E.A.L. helped me to feel stronger, and in turn, helped me to feel better.
Patrick's Story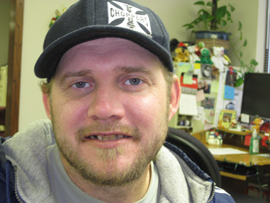 With the H.E.A.L. Project, I learned that what you put into the body is what you get out of it. I started to be conscious of what I was drinking, and how much pop I was actually consuming. I learned what groceries to buy, and I actually enjoyed going to the Farmer's Market. I also cut down on the amount of meat I was eating and mixed in colorful veggies with my meals. H.E.A.L. changed my life. I used to be mixed up with doing harmful things to my body. Now, I wake up with more energy and my brain doesn't seem to take so long to start focusing in the morning. Most importantly, I learned to be proud of my body and who I am.