Programs that make a difference...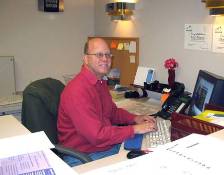 Career Development
Employment is a major step in becoming reintegrated into society. Through job training, transitional and supported employment and eventually individual employment, our members are able to work through their mental illness.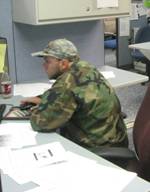 Education
Whatever your education level may be, it can be accomplished at Breakthrough Club. From learning basic education, to completing your high school diploma to pursuing higher education, resources for furthering education can be attained at the club.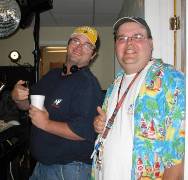 Social Club
Helping members prevent isolation and build a community is what clubhouse is all about. Through this evening program a few evenings per week, members have an opportunity to relax, have fun and build relationships. And it all happens by kicking back and having fun!
Health and Wellness
Living with a mental illness can be overwhelming, but we believe in balancing our lives to help overcome the obstacles of our mental illnesses. A great way to do this is to focus on our physical health. Doing so will not only help our bodies to become healthier, but it will also help improve our mental health. Research has shown that physically active people have higher positive self-confidence and self-esteem. This ever-expanding program has already positively affected over 300 lives, and is reaching more people everyday.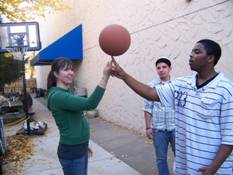 Young Adults
Breakthrough programs serve young people as well as adults. Because mental illness often strikes in a person's teen years and often goes untreated, we created a youth program to reach out to 18-30 year olds with a mental illness.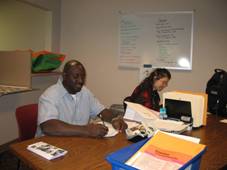 Breakthrough's programs & services provide a safe harbor where people who have a mental illness receive support to become independent, productive, challenged, and accepted.
Our programs & services are designed to help people with mental illness "break through" the challenges of their disease, lead fulfilling lives and realize their greatest personal potential.
Our social and vocational rehabilitation programs and services are focused on developing and fostering wellness and abilities rather than illness and disabilities. In short, our programs help add meaning and purpose to our client's lives.
All services are provided free of charge to members.
ESS/Venture House and Breakthrough Club fully complies with Title VI of the Civil Rights Act of 1964 and related statutes and regulations in all programs and activities. For more information, or to obtain a Title VI Discrimination Complaint Form, see www.esswichita.org or call (316) 269-4160.