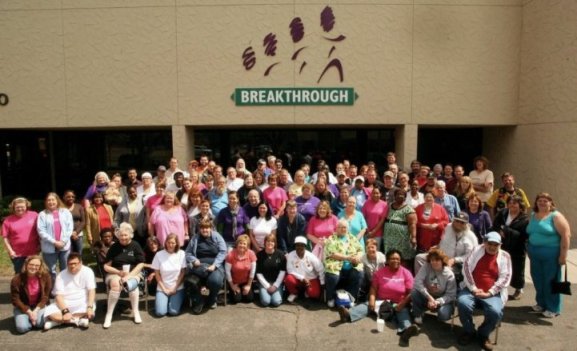 Breakthrough Club is a social and vocational program for persons with a mental illness. The club was originally part of Episcopal Social Services. In 1992 it became a freestanding non-profit organization modeled on the Fountain House "clubhouse model" concept in New York City. Breakthrough Club is fully accredited by the International Center on Clubhouse Development.
In 2008, mental health funding was drastically cut in the state of Kansas and by local government agencies. Breakthrough Club lost 75% of its funding and had to drastically cut services.
In 2012, Breakthrough Club reunited with Episcopal Social Services (ESS); together, both organizations are available to serve those who are poor and/or disabled by symptoms of mental illness. Breakthrough Club continues to grow and remains a valuable resource for those living with mental illness in the Wichita community.